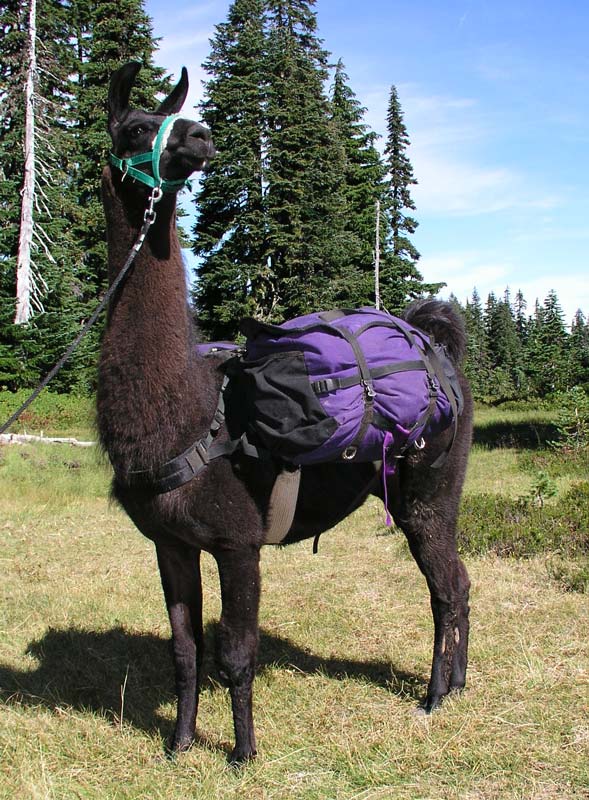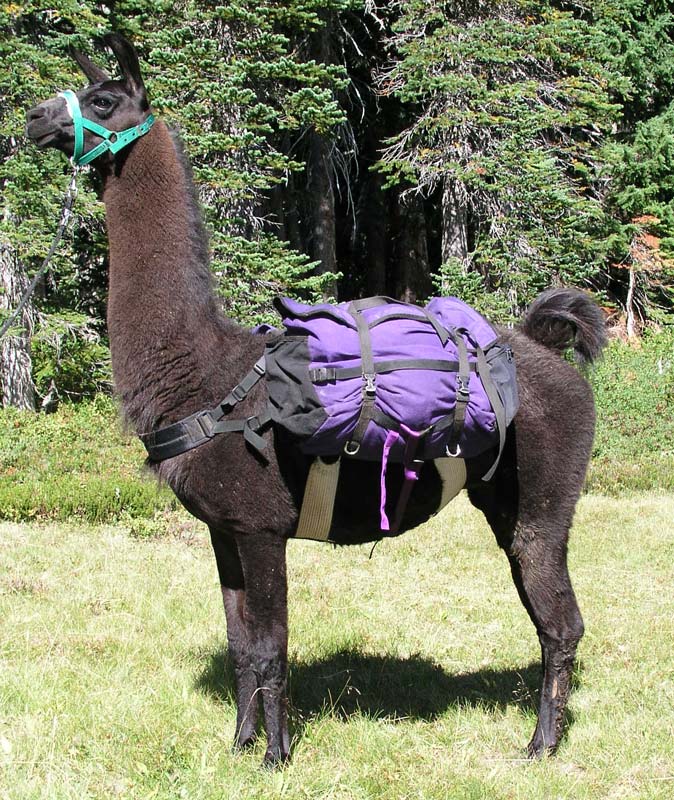 SPRING CREEK DARWIN


SOLD


Born: June 18, 2000


L-S Magma x Lady Jane Graywind


Darwin has a nice personality with steady behaviors. He recently experienced his first overnight pack outing. He hiked along much as if he were an experienced packer. There was no pulling back or hesitation. He stood to be saddled and loaded. He calmly took to being picketed along with the other llamas. Darwin will be a great solid packer.

Darwin also has potential as a herd sire. His mother, Graywind, is tall and comes from a line of heavy milkers. Graywind's father (Darwin's grandfather) is Ebenezer, our old retired packer and herd sire. Darwin's father, Magma, is our current lead packer and herd sire. If you are looking for a packing herd sire, Darwin may be your answer.
---
---
---
Packing, Articles, and Photos
---
Welcome to the very bottom of the page! All material on this site, including but not limited to, text, images, and site layout and design, is copyright. Copyright © 1983-2012, Spring Creek Llama Ranch. All rights reserved. Nothing may be reproduced in part or full from this site without explicit written permission from
Spring Creek Llama Ranch
. All website related questions can be directed to the
webmaster
or
webmistress
. Questions about llamas, services, or other such things, can be directed to
Spring Creek Llama Ranch
.