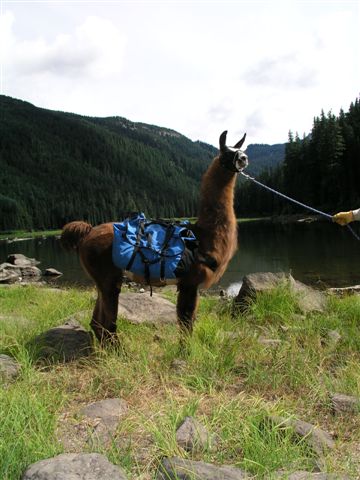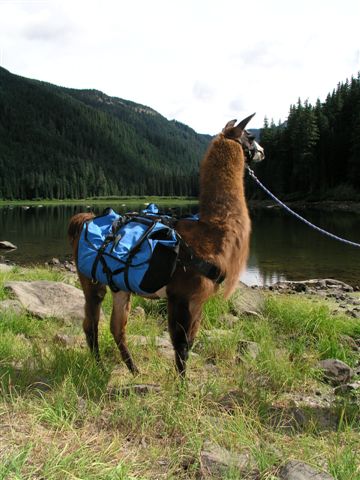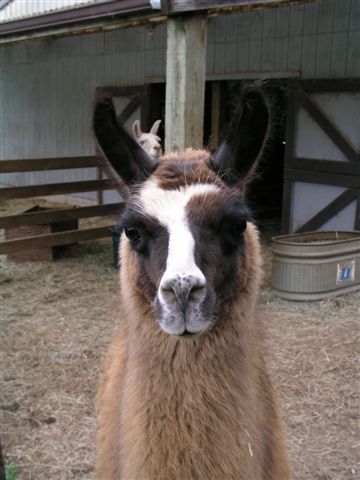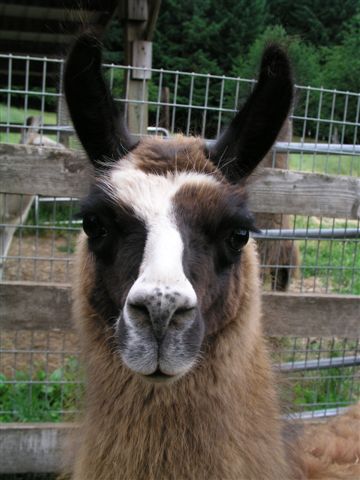 Charles Henry Sidebottom
"Charlie"



Born: Sept. 19, 2003


Mother: Hannah Kelly

Father: L-S Magma


Like his brother, Andrew Newton Douglas, Charlie is a highly intelligent llama. Charlie may be the most intelligent llama we have ever raised. He learned things easily while being trained. He is a nice llama who wants to do things and who is interested in what people are doing around him. Because Charlie is so smart, it is important to think ahead of him. He appreciates having his head scratched.

Charlie is tall and handsome as a two year old. We expect him to be a tall and powerful llama like his brother Andrew. In September 2005 he learned to saddle and load. He took his first day hike pack trip off the farm. He was picketed during lunch. Charlie's father, Magma led the way, and Charlie followed his lead and learned a lot from dad. The outing was a success.

We believe Charlie has the potential to be a great herd sire as well as a great packer. He comes from a line of females that produce lots and lots of milk and grow big babies. His mother, Hannah Kelly, is one of the tallest girls in our herd. Hannah's father (Charlie's grandfather) was Ebenezer, a wonderful packer in our own string and herd sire for many breedings on our farm. Charlie's father, Magma, is our current lead packer and herd sire. If you are looking for a herd sire, we suggest you consider Charlie.


Measurements:

1-16-2006 310 pounds / 45" withers / 45" hip / 25.5" ground clearance

2005: 215 pounds / 43" withers / 44" hip /25.5" ground clearance

11-27-2004 213 pounds / 42" withers / 43" hip/ 25" ground clearance



---
---
---
Packing, Articles, and Photos
---
Welcome to the very bottom of the page! All material on this site, including but not limited to, text, images, and site layout and design, is copyright. Copyright © 1983-2012, Spring Creek Llama Ranch. All rights reserved. Nothing may be reproduced in part or full from this site without explicit written permission from
Spring Creek Llama Ranch
. All website related questions can be directed to the
webmaster
or
webmistress
. Questions about llamas, services, or other such things, can be directed to
Spring Creek Llama Ranch
.