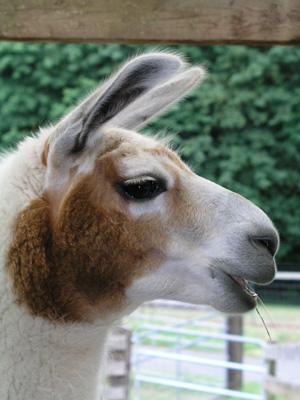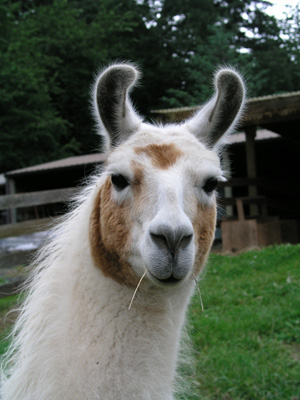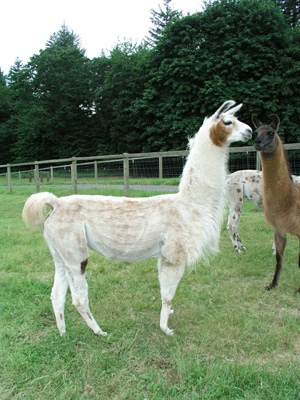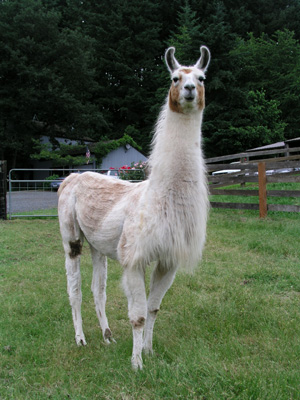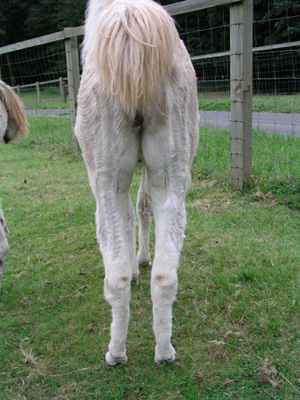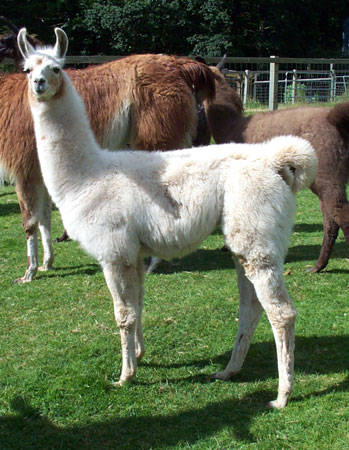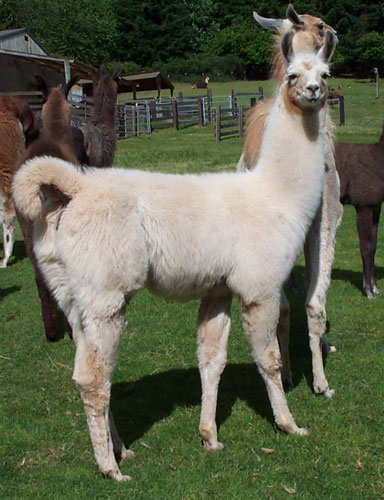 Sunkissed



Mother: Sunshine
Father: Magma


DOB: March 23, 2002


Sunkissed's father, Magma, is our seasoned pack stud. Her mother, Sunshine, was a beautiful and loving llama who produced 12 great offspring in her lifetime. There are six packing males, four breeding females and two younger girls not yet old enough to breed or pack. Sunshine produced some of the tallest animals on our farm. She had lots and lots of milk and her babies grew accordingly.

Sunkissed is a sweet and loving llama. She is fairly smart and easily trained. Sometimes, I have learned, intelligent llamas like Sunkissed may require strict discipline at times as they will try to take advantage of your good nature. Yet, recently we were still able to trim her toenails free-standing in the stall (no halter, no lead rope). Sunkissed likes to go for walks. She is interested in people and what people are doing in her barn. She is fairly tall for her age and will likely grow to 46 inches or more. Sunkissed is a classic type with bare face and legs and a medium length fiber that has lots of flowing guard hair. She has the characteristics that will make a good pack llama. She has the heritage to be a fine producing female. I love Sunkissed very much. She reminds me so much of her mother who died September 2003 after 15 loving years with us.



---
---
---
Packing, Articles, and Photos
---
Welcome to the very bottom of the page! All material on this site, including but not limited to, text, images, and site layout and design, is copyright. Copyright © 1983-2012, Spring Creek Llama Ranch. All rights reserved. Nothing may be reproduced in part or full from this site without explicit written permission from
Spring Creek Llama Ranch
. All website related questions can be directed to the
webmaster
or
webmistress
. Questions about llamas, services, or other such things, can be directed to
Spring Creek Llama Ranch
.