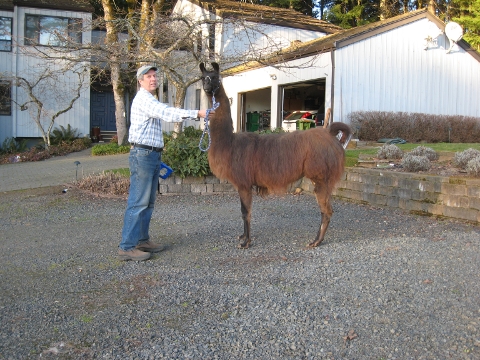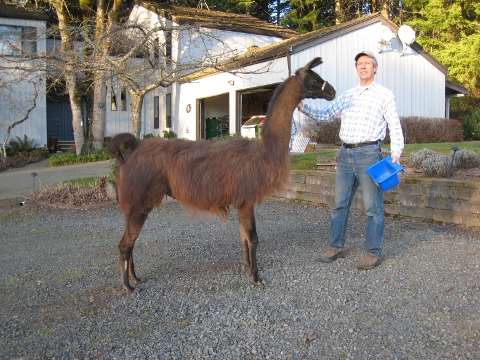 Above photos taken on February 6, 2012.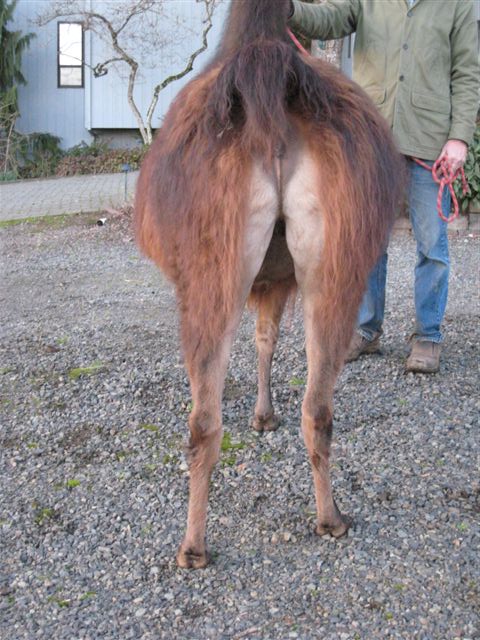 Starnoir


DOB: March 8, 2005

Father: Magma
Mother: Starshine

ILR# 263636


Babies:



Chocolat (Female) DOB: 10-18-2008 Father: Zorro

Sarah Eaton (Female) DOB: 11-22-2009 Father: Zorro

Starree Night (Female) DOB: July 13, 2011 Father: Zorro


Height on February 6, 2012 46" withers 46" hip 26" ground clearance

Starnoir is a classic girl and has proven to be a great producer. Her babies are tall and lean. We are keeping Chocolat for our own string. Starnoir is 100% North American and has the heritage of four generations of our own breeding for pack llamas. She has strong mothering instincts and pumps out lots of milk for her fast growing babies. If you are looking to produce some outstanding pack llamas with the classic look, Starnoir needs to be in your breeding program.

$1500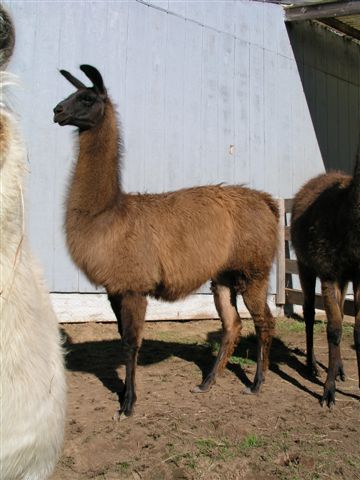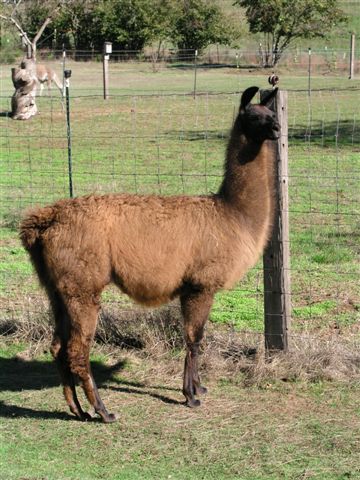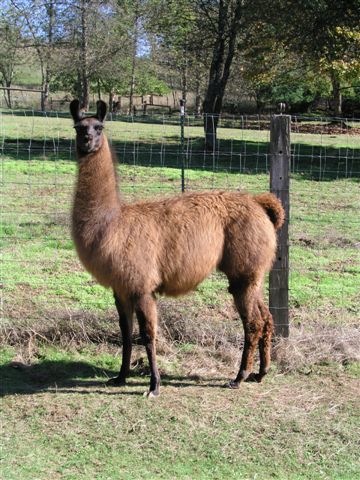 ---
---
---
Packing, Articles, and Photos
---
Welcome to the very bottom of the page! All material on this site, including but not limited to, text, images, and site layout and design, is copyright. Copyright © 1983-2012, Spring Creek Llama Ranch. All rights reserved. Nothing may be reproduced in part or full from this site without explicit written permission from
Spring Creek Llama Ranch
. All website related questions can be directed to the
webmaster
or
webmistress
. Questions about llamas, services, or other such things, can be directed to
Spring Creek Llama Ranch
.