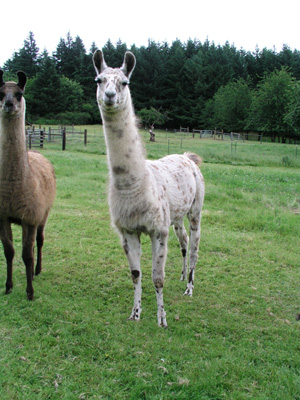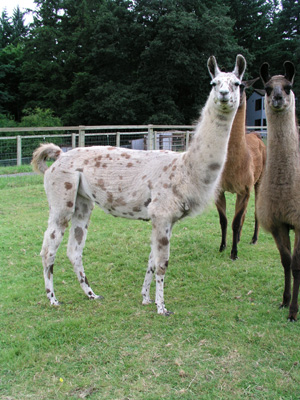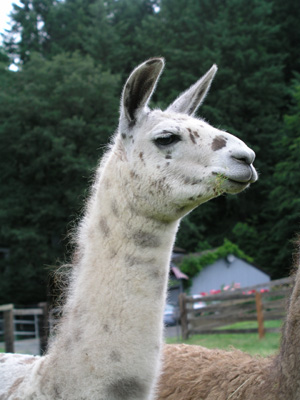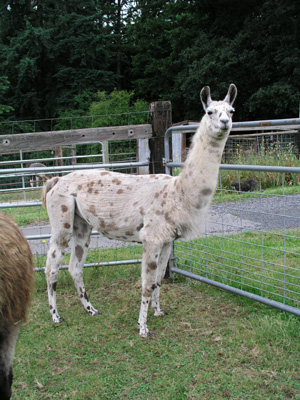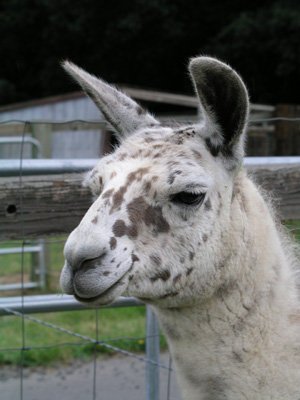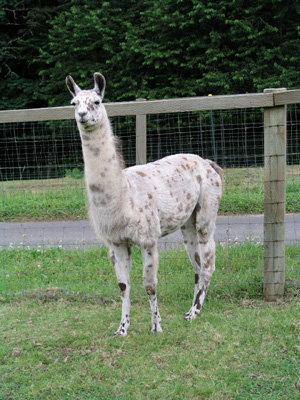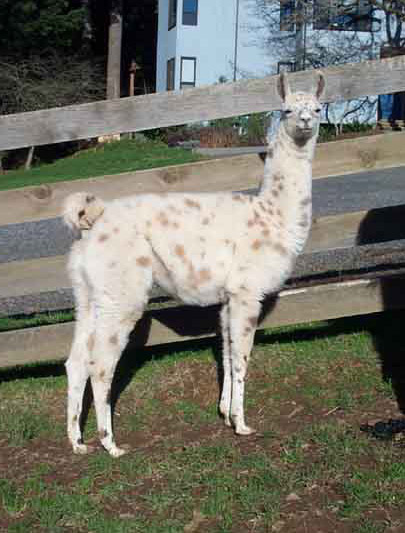 Nirvahna



DOB 10-12-02


Father: El Bulto

Mother: Utopea


Measurements taken February 1, 2004

42" withers

42" hip

23" ground clearance



Nirvahna is a short woolled appaloosa with ample guard hair. We anticipate her to be of medium size when full grown, perhaps 44 inches. Contact us for current measurements.

She is nicely conformed and moves smoothly. She has trained nicely and loves those walks in the woods. I have no doubt that she could become a decent pack llama because of her physical ability and her attitude.

We cannot attest to Nirvahna's background as much as our other llamas because she was not our breeding. We bought her mother, Utopea, because she is a half sister to another llama we had. His name is Bandeeto and he was a great 4-H llama for our son who trained him from a weanling. Later, we trained him to pack. He is smart and dependable and loves to show off in the show ring. Utopea's mother, Mill Creek Orange Blossom, was Bandeeto's mother too. That is the connection. Also, Utopea has a nice conformation and relatively short fiber. The bad news was that she came bred with her first baby to El Bulto, a very very woolly Bolivian. This guy had a lot of babies in his time. He was definitely chosen for his conformation and fiber. So I expected to get this very woolly baby out of Utopea. Much to our surprise, Nirvahna came out all spotted and with shorter fiber. And she is smart (like Bandeeto and her own mother).

Nirvahna's mother has been a good mother and has had her second baby for us out of Magma. Her milk production must be just fine because we have not needed to do anything to help these babies grow up. Nirvahna has woolly genes and is likely to produce some fuzzy offspring when bred to a woolly male. Likewise, she is likely to produce short woolled crias when bred to a short woolled male.