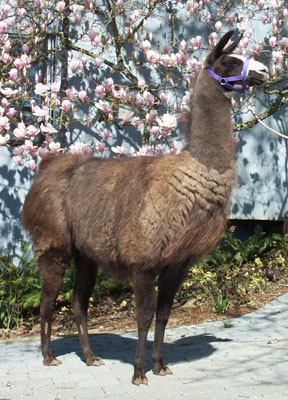 SOLD
MARY ELIZABETH JOBE



dob May 9, 1999

Father L-S Magma
Mother: Margaret Miller


Measurements on March 30, 2002

44.5 inches withers
45 inches hip
24.5 inches ground clearance
308 pounds


Mary Elizabeth is a medium tall, solid, short woolled female, trained to pack with one weekend pack trip (very minimal load) experience. She has a sweet disposition. She comes from a line of females known for great milk production and babies that grow quickly.