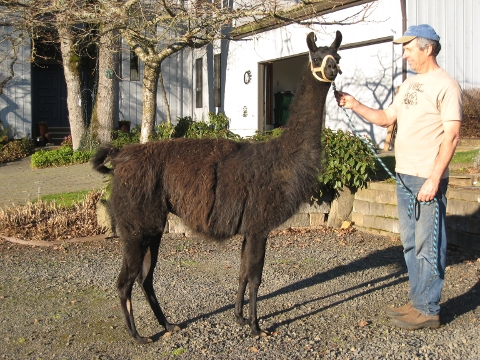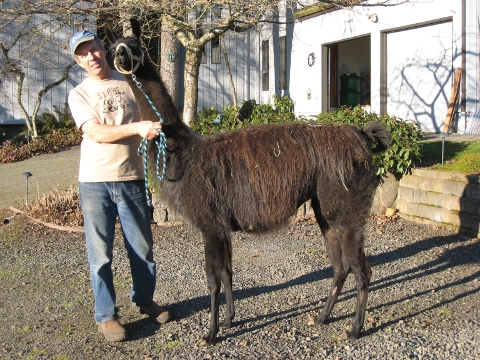 Above photos taken February 6, 2012.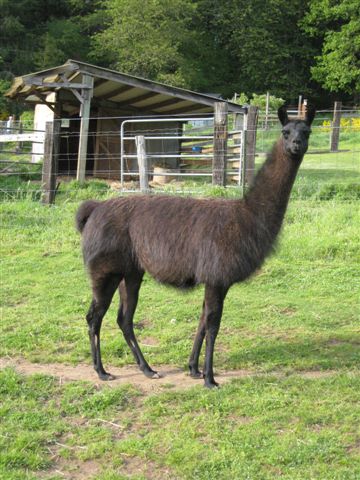 Genevieve Littlejohn


Mother: Meadowbrook
Father: Zorro


DOB: May 31, 2009


ILR# 279852

Height on February 6, 2012 46" withers 46" hip 26" ground clearance

Packing runs deep in the ancestry of this girl. Genevieve is a lovely llama with a sweet disposition. She is the product of two great pack llamas - both her mom and her dad. We packed her mother, Meadowbrook, last summer on a two week high Sierra trek which included many miles of cross country travel. She was awesome. So we have decided to hang on to Meadowbrook and keep her in our pack string. We feel a little guilty taking her out of breeding since she makes such great babies and is such a good mother. But Genevieve IS for sale.

Price: $1200
---
---
---
Packing, Articles, and Photos
---
Welcome to the very bottom of the page! All material on this site, including but not limited to, text, images, and site layout and design, is copyright. Copyright © 1983-2012, Spring Creek Llama Ranch. All rights reserved. Nothing may be reproduced in part or full from this site without explicit written permission from
Spring Creek Llama Ranch
. All website related questions can be directed to the
webmaster
or
webmistress
. Questions about llamas, services, or other such things, can be directed to
Spring Creek Llama Ranch
.